GROW BIGGER

GROW FASTER

DOMINATE YOUR MARKET

BLAST PAST PLATEAUS

KEEP CLIENTS LONGER

STREAMLINE YOUR PRACTICE

TRANSITION YOUR BUSINESS

BUILD A VALUABLE TEAM

HAVE MORE TIME

PLAN FOR SUCCESSION

TRAIN NEW ADVISORS

BUILD BETTER RELATIONSHIPS

REACH YOUR GOALS

BUILD A LEGACY

WIN
We specialize in helping financial advisors navigate the most common and complex issues relating to client acquisition, retention, and practice management.
Gorilla 5 is built by people who have decades of experience in running effective marketing campaigns, and not by engineers with none. We understand what it takes to convert a prospect to a client, and then from client to raving fan.
We know the systems needed to build client engagement, create client retention, and what will walk a client through tumultuous market turns. In short, we understand the client lifecycle down to its finest details.
"Before I started working with Bill Good Marketing, I was struggling to grow consistently. Then I decided to work with Bill and his team. When I started in 2013 my production was 150k, last year my production was was $600,000, and this year we should end up at $700,000."
Dear Bill, I wanted you to know that in late October, we officially surpassed $1 billion in assets. It is also at least the third year in a row that we have grown production in excess of 20%. We are approaching $6,000,000. I began using your System in 2002 with about $570,000 gross. Much of the success is due to you and your System. Thank you very much.
"Since starting on the Bill Good Marketing System, I have a process for everything, delegate many more tasks I used to do myself, and have achieved a very high closing rate with the ideal clients for my practice. Best of all? I have doubled my practice and now have 92% recurring revenue."
Bill's promise has always been to "double production or work half as much." I have always subscribed to the "work half as much" side of things. Thanks to his System, I do work half as much as I used to work when I was building my business, which gives me more time with my family!
I've been using the Bill Good Marketing System since 1993. It's helped my business grow and I have nothing but GOOD things to say about it.
The Bill Good Marketing System manages all our client contact, mass mail, and monthly drips. It also automates most of our processes so they take less time. Bill's System is the backbone that holds all our information together. Without it, we would die!
we work with some of the top firms in north america.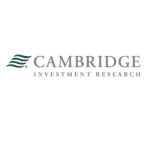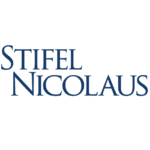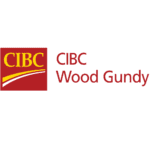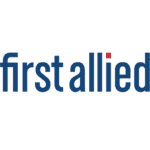 GET STARTED NOW WITH INSIGHTS AND STRATEGIES FROM INDUSTRY LEADERS
find out the most relevant ways we suggest to growing and streamlining your practice
Prospecting
Remember when marketing was all about print ads, direct mail, and cold calls? Some of these traditional marketing techniques are still effective to this day. Personalized letters, in particular, are one of the highest ROI channels we've seen for financial professionals to date. That said, a lot of these methods are only usable in very specific cases now – they're not as effective for many reasons…
Read More »
Client Marketing
Building your client base is a process that never ends. Even if you have a full roster at the moment and are fully satisfied with the clients you're serving, you still need to do prospecting to grow your advisory practice.
The best time to prospect is when you don't need to. Growing your client base doesn't only result in revenue growth, it's also proof of your expertise. It's not strictly about adding to your bottom line and client acquisition – continuing your marketing efforts even when you don't need to, help enhance your reputation and credibility within the industry…
Read More »
Prospecting
Client acquisition is not easy in any industry. But financial advisory might be one of the hardest industries to get new clients through the door. For most products, even when you sell courses, guides, or books related to finance, there is a low risk even when the product doesn't work for you…
Read More »