WE WORK WITH HAPPY CLIENTS AT THE TOP FIRMS IN NORTH AMERICA.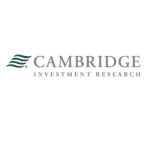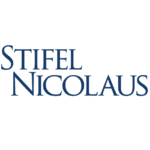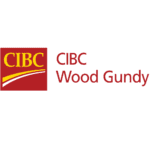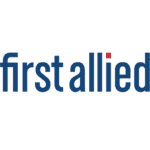 Learn how advisors all over North America have used the Bill Good Marketing System to build stronger relationships with their clients, grow their business, and work half as much!
Dear Bill, I just wanted to tell you that I am in "Bill Good Heaven!" To add a bit of context, let me rewind just a bit to late 2017. In the last 10 weeks of 2017, I was able to bring in $3.4mm from a combination of 7 existing clients and 10 referrals. 2018 is starting off strong as well, as in the past two weeks I have initiated paperwork to bring in a $500,000 referral! A big "thankyouverymuch" to your System for the role it has played in making this possible!
I've been dripping on a lady, who is the best friend of my largest client, for 9 years. I started a weekly market commentary email during Covid and reached out to her because I saw that she always opens my emails.
I called her to check in and she told me that she wasn't happy with her current advisor and has been meaning to reach out. We set an appointment last week where we analyzed her current account. This week she gave the ok to become my client.
She brought over $1.7 million.
Bill, these letters have helped us cement relationships with our clients. Interestingly, it's also helping on the multi-generational front. We have had a situation recently where a client passed away. We are keeping three out of the four kids. One of them commented, "Dad kept all your letters. We found them. And read them. We love them too."
We love the natural way, the no-sales way the letters are written. We are now able to talk to people through the letters.
By the way, we have lots of tech people among our clients. Interestingly, they love getting physical letters.
I just got out of the hospital. While I was there, my staff ran the Bill Good Marketing "Find the Money" campaign. Even during all this, I still found an additional $2.5 million in assets from my hospital bed! There are lots of advisors who like to claim that there's no more money out there, that they already have everything and there's nothing to find. My response? If I can find over 2 million when I couldn't walk and couldn't talk, other advisors shouldn't have any excuse! I don't believe I would have gotten this account if it weren't for the BGM Find the Money campaign!
Over the last few months, we have mailed 4 letters to a 401(k) participant with a small account balance. This morning, a guy stopped in the office and said, "I've been getting your letters and liked what I read; I wanted to come in to see you." His wife (the participant) just left her employer and now wants to roll her 401(k). She also has a traditional IRA and a ROTH as well (all somewhere else). So does he. They are selling a rental property and will have that cash available to invest as well. So he asked if we could help them with all of it… He does not have email, but has six figures for us to invest. Dear Bill: please stop marketing your System to my competitors. They could save a lot of money on postage.
I worked with a prospective client back in August. He held a $730k 401(k) which means that asset wasn't touchable right now. But I provided him with 401(k) help and we talked about estate planning and importance of having a will, etc. This means that there was no current business to do, but lots of potential business. But at the end of my dictation notes, I wrote the following: "Let's make sure to put him on a drip campaign [using Bill Good Marketing letters] so we can stay in front of him if he ever changes jobs." This past week, he called us and told us that he had changed jobs and that he wanted to set an appointment to roll over his 401(k). Thanks to Bill Good Marketing for their great letters!
When I met Bill in 1989, I was just four years into the industry, working for a very small boutique firm that underwrote and sold municipal bonds. I had no real training and only a very small number of other reps in our office to learn from and share ideas with. I saw an ad in Registered Rep magazine for one of Bill's Marketing Conferences and made the decision to go . . . and was blown away! All of these brokers, from all of these firms from all over the country, teaching me about what it takes to truly be successful in this industry. And of course, Bill himself…the one person who could attract all of this talent and give them a forum to teach the rest of us how to be better brokers, advisors, and business owners. Bill is the architect of the greatest marketing system in existence. And, I should know! I have seen every iteration of the Bill Good Marketing System from the initial training at the Peery Hotel and the days of the huge automotive store binders, to "Gorilla Junior" and, finally, to the current edition that we rely on so much. Believe me, whenever I have an opportunity to share just how powerful Bill's System is and what it has done to transform my practice, I do. I have built my practice and my professional career around the principals that Bill preaches and the vast array of extraordinary people he continues to introduce us to. That's why I have been a faithful system user since 1991 – nearly 27 years!! Bill has seen me through all of the turmoil this industry throws at us, and I have gone from a young novice in the industry to a seven-figure producer by embracing his concepts and teachings. I love my broker-dealer and enjoy going to their conferences, because it gives me an opportunity to reconnect socially with friends that I have made over the years. But, if I want to sharpen my saw and really learn ways that I can do a better job running a wealth management office, I go to Bill. His team, his website, his conferences. And, in the course of working with Bill over nearly three decades, we have become friends, and I truly value that personal relationship as well. I honestly cannot thank Bill enough for all he has done for me and everything he continues to do for me. Thanks a million, Bill…literally!
I am closing in on my first double and should have it nailed this year. I started with the Bill Good Marketing System at $35 million in assets and now am managing $62 million! 
My whole job is centered around using the Bill Good Marketing System, and our business has been successful because of it. It has been the foundation of our prospecting program, and business has grown due to continued use of the System.
I've been on the System for over 20 years, and we still open accounts from prospects that have been in our database for over 10 years. When I started, I had under $30 million and production was under $300K. Now, my partner and I have $110 million and production is over $1 million. We have been through three firm changes and two terrible bear markets, and things keep on chugging. In fact, I first went to work at my firm in 1998. Ten years later to the day, I went into my manager's office and told him that the S&P was lower than the day I started there, but my business had nearly tripled. Partnering with Bill and his organization was one of the best decisions I ever made.
Bill's promise has always been to "double production or work half as much." I have always subscribed to the "work half as much" side of things. Thanks to his System, I do work half as much as I used to work when I was building my business, which gives me more time with my family!
I've been using the Bill Good Marketing System since 1993. It's helped my business grow and I have nothing but GOOD things to say about it.
Since starting on the Bill Good Marketing System, I have a process for everything, delegate many more tasks I used to do myself, and have achieved a very high closing rate with the ideal clients for my practice. Best of all? I have doubled my practice and now have 92% recurring revenue.
The Bill Good Marketing System manages all our client contact, mass mail, and monthly drips. It also automates most of our processes so they take less time. Bill's System is the backbone that holds all our information together. Without it, we would die!
"I sent out Bill Good's newest handholding letter on China and the recent market volatility. A client is now transferring in about $250,000 from Vanguard. Another client came in this morning with the letter and said, 'You are spot on as it gets." He is now transferring in the last $1,300,000 from the competition."
"I was on the Bill Good System when I went from $300,000 to over $2,000,000 in nine years. That's one helluva growth rate. Recently, three different families have shown me 3-ring binders with all the letters I sent them. Most of these letters are from Bill Good Marketing. They love them, especially the holiday letters."
"An inherited client with a small annuity came in to meet me for the first time after me handling the account for years, and after years of receiving my monthly Bill Good letters. When he sat down, he pulled out the "2017 Year in Review" letter. I had said in the letter to call or come by if he had questions, so here he was. We talked and he said that he'll be moving about $1.6mm to me once he returns from a trip. Additionally, earlier today, another inherited client with a $26,000 account called in. I have had this account for almost 8 years, and I have faithfully sent monthly drip letters to her as well. When the client called, she told me that she and her husband needed to move all of their accounts from a competitor over to me.
This $26,000 client will end up being a total of 5 accounts with a combined balance of $1.27mm. I asked what prompted her to call me, and she said her husband had decided they needed to do something different, and they had recently received the "2017 Year in Review" letter, so it seemed like the natural thing was to let me assist. Not bad for the price of a stamp, every month, for a few years' time! P.S. As an update, that last client I mentioned just called back and is planning to move an additional $2mm on top of the $1.27mm we're moving today."
"One of my clients has a wealthy spouse who I've been trying to work with for years. Recently, I sent them your 'Red Bandana' letter. My client called in to say, "your letter moved my wife to tears. We need to come in and meet with you." They came in, and his spouse moved $800k to my management, meaning I now have $1.2M between them."
"Dear Bill, One of the very first letters I sent out using the System was one of your Memorial Day letters. I literally got 8 handwritten responses from clients telling me why that letter touched them so much. Thanks for the recommendation!"